If you have requested a Quote from a KartHost Representative and you have been contacted by the KartHost Representative your Quote is ready for your review and approval, this is how you Approve the Quote.
An assumption we will assume you are logged into your KartHost Customer Center account. As your Quote is not available anyplace else.
[Step 1] Once logged into your account, click on 'Billing' then 'My Quotes' from the drop-down menu. 

[Step 2] On the resulting page - You will see your Quote. Click either the Quote # or Quote 'Subject" to open the Quote.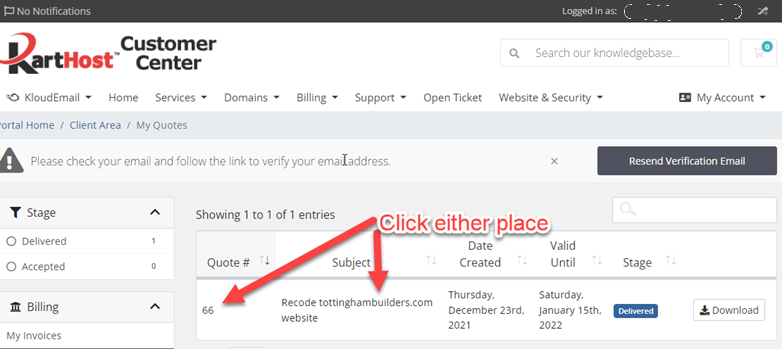 [Step 3] Approve Quote - You will now be on the quote page. Click the green "Accept Quote" button.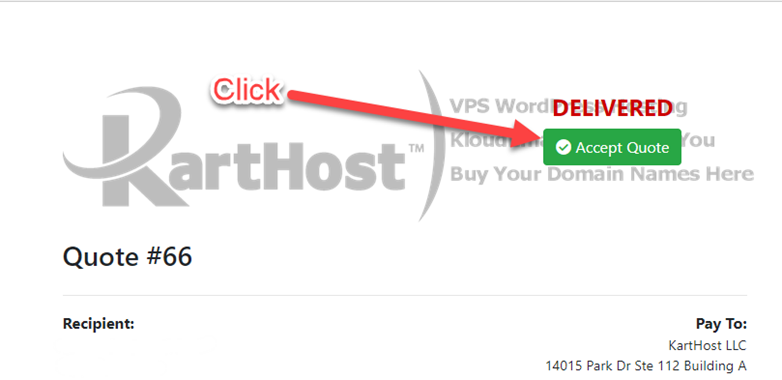 [Step 4] After You have Accepted the Quote - your invoices will be created so you can pay at that time. Please allow a full business day for our Billing Department to set up your invoice. You will be notified once the invoice is available for you to pay.
updated December 29, 2021
END OF TUTORIAL
To encourage our team please Vote Yes below if you found this tutorial of help to you.

Thank you for your business, we do appreciate you!

Learn More about:
Advanced Managed VPS Hosting for WordPress
VIP WordPress Care Plan
Protect your Web Browsing with a VPN (perfect for Remote working)
KloudEmail Safe & Secure Branded Email 
Register a Domain Name
cPanel Web Site Hosting