We have a great tool to help you configure your devices to work with IMAP on the following devices below:
NOTE: IF YOU HAVE the Optional Mobile Sync service DO NOT set up as IMAP, See Mobile Sync Instuctions.

Windows - Outlook 2007, Outlook 2010, Outlook 2013 and Other Email Clients
Mac - Mac Mail & Outlook 2011
Smart Phones  -  iPhone (including iPod), Android (Nexus, Motorola, Samsung, HTC, Others)
Other Devices - Windows Phone, iPad/Tablet, Blackberry, Blackberry 10 (and basically any device you can set up email on)
1) Point your web browser to the Email Client Configuration Help Tool located at https://help.emailsrvr.com/ At the Email Client Config Login Screen (as shown below) just type in your full email address and the password for your email address.


2) Once logged in the

Email Client Config system

 will say "You're on the Hosted Email platform" which means you are using KartHostKloud Professional Mail. The Email Client Config tool will sense what type of computer or device you are on. (Suggest HIGHLY if you are setting up a smart phone or tablet to login using a computer or another device)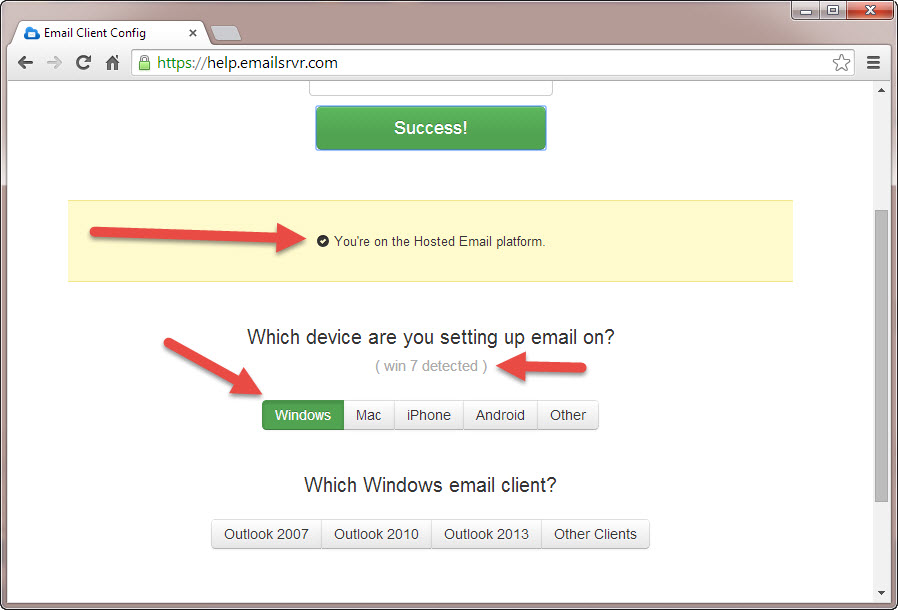 3) Simply just select the type of computer or device you have by selecting the gray buttons and then click on the second set of buttons (if necessary) to select the devise version.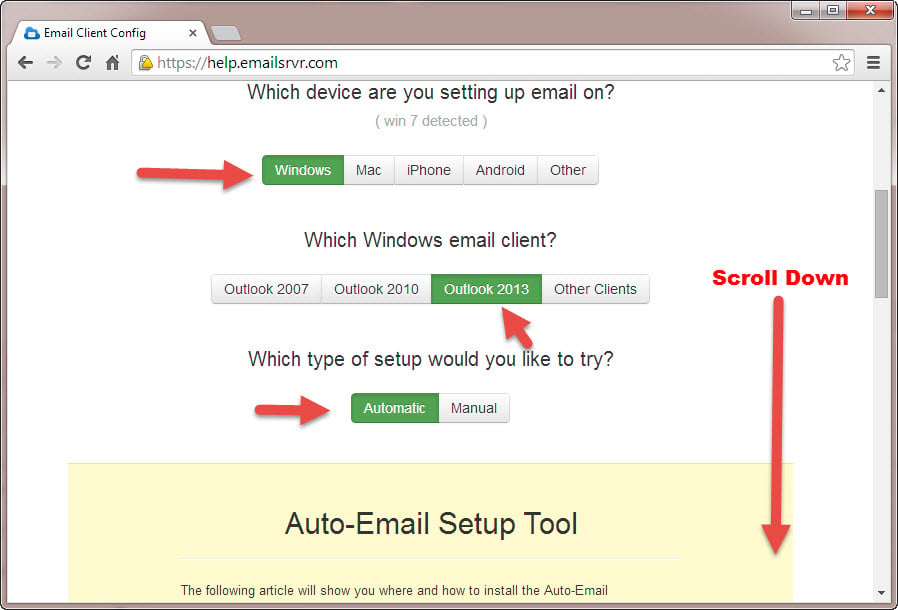 4) Now simply follow the steps and you will have your email all set up. NOTE: The email server name will be the same regardless of the device you are using, and will be listed correctly in the step by step instrutions.
NOTE: While the non secure settings will be given (No SSL) we HIGHLY Recommend you ALWAYS USE SSL and secure.emailsrvr.com for your IMAP setting both for incoming and out going email.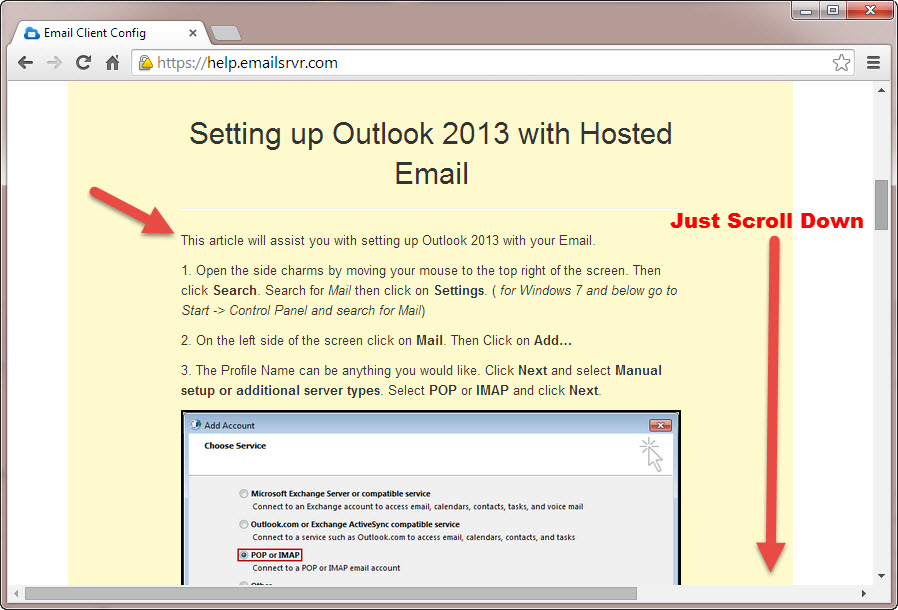 Simply closing the window will log you out of the 

Email Client Config tool once you are finished.



END OF TUTORIAL. If you still have questions Please Contact Support, our Support Ticket Desk is available 24/7.