This is the instructions on how to restore your email from Trash folder if you are using KloudEmail Basic or KloudEmail Suite. If you are using KloudEmail Hosted Exchange please read this article "How To Restore KartHost KloudEmail Exchange Emails?" 

Once you have deleted an email out of your Inbox (or from another folder you have created) it is moved immediately over to your Trash folder. If you have made a mistake you can simple just move the email back to your Inbox or to any other folder you wish, if you haven't purged your Trash folder since moving your email into it.

However, if you have purged all emails from your Trash folder that email in which you are wanting to retrieve will not be available any longer, well not at through your normal email folders. You still can get a copy of that email from the backup for the past 14 days. 

NOTE: If you are using Outlook, Thunderbird or any other device to manage your email besides KloudEmail Basic or Suite Webmail you will need to login to KloudEmail Basic or Suite Webmail to restore your emails.

Only emails in your trash during the nightly backup are usually available for the past 14 days. Emails that were received and deleted and purged from trash during the same day before the backup snapshot was taken are not backed up and are not available for you to restore. Here is an example. If a user downloads an email via POP3 and does not leave a copy on the KloudEmail server, that email will not get backed up and cannot be restored. Thus the reason we recommend you NOT use POP3.
---
If you are needing to keep backups of ALL EMAILS that come in and that are sent using either KartHost KloudEmail Basic, Suite or Hosted Exchange I would like to recommend our Email Archival service. The archival system is totally independent of the KartHost KloudEmail system and your backups are stored indefinitely with truly unlimited storage in two separate datacenters in 2 different locations in the USA. If you have a special concern with any of the following....
Mitigate risk

Message recovery

Disaster recovery and business continuity

Legal Compliance & Discovery

Compliance building

Speedy Search of Archived Emails

Human Resources to Identify and isolate at-risk employees

Retention of employees emails
Then KartHost KloudEmail Archival service is for you.
---

Here is how to restore your email inside of Professional Mail Webmail, just follow these simple steps:

1) Login to the KartHost KloudEmail Webmail account needing email(s) restored.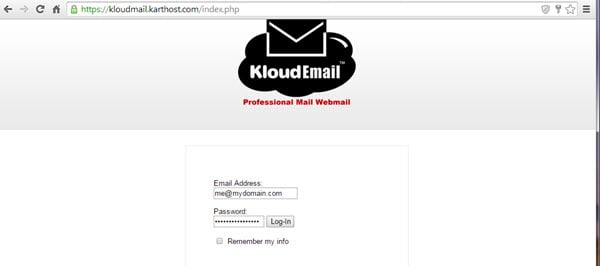 2) Once logged into Webmail A) right click on "Trash" folder under Email Folders. B) When the menu appears click on "Recover Deleted Email..."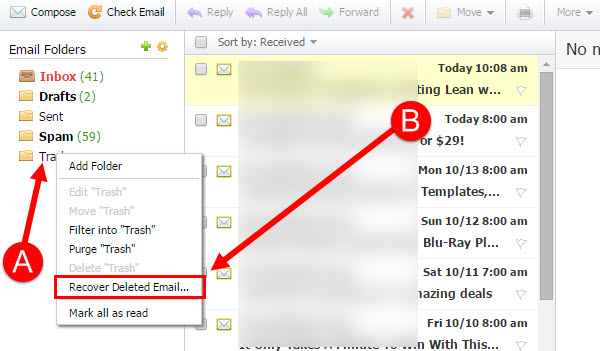 3) Now the "Email Recovery" window will appear. Click on the email or emails you wish to restore.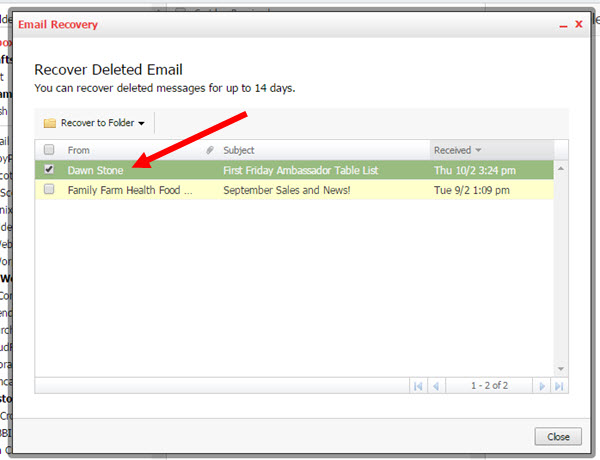 4) Now with the Recover to Folder menu dropped down, select the email folder in which you wish to place the recovered email. You can place in any folder you wish.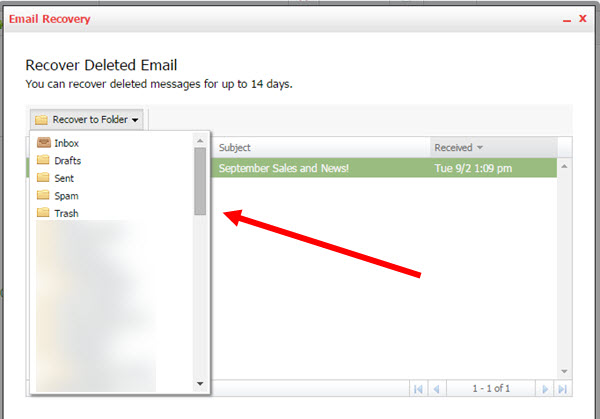 5) Once the email has been recovered and restored into the email folder of your choice, you will see the yellow message that states "Message(s) Recovered".




END KloudEmail Email Recovery Tutorial.
Concerned about Privacy with your Email? Learn more about KloudEmail