If you have ordered a "Transfer" of your domain name from your current domain register to KartHost here is the next step to insure the transfer is successful.
1) If you haven't already read this KartHost Knowledgebase article "Is your domain prepared to be transferred?", STOP NOW and go read it to make sure your domain name is ready to be transfered. If it isn't your transfer WILL FAIL and the entire process will have to be started again. If all of the items in the article have been completed and confirmed then move forward with step 2.
2) After the order of your domain name transfer you will recieve an email at the Administrative Contact email address on file for your domain name (Sample of that email is below). You MUST respond to this email within 5 days or the transfer will fail. Once you respond to the Transfer Authorization Email (sample below) by clicking on the approval link (see red arrow in image below), then the transfer request will be sent to the losing register for request for transfer to KartHost. The losing register has 5 days from the time they recieve the request to transfer the domain to your account at KartHost.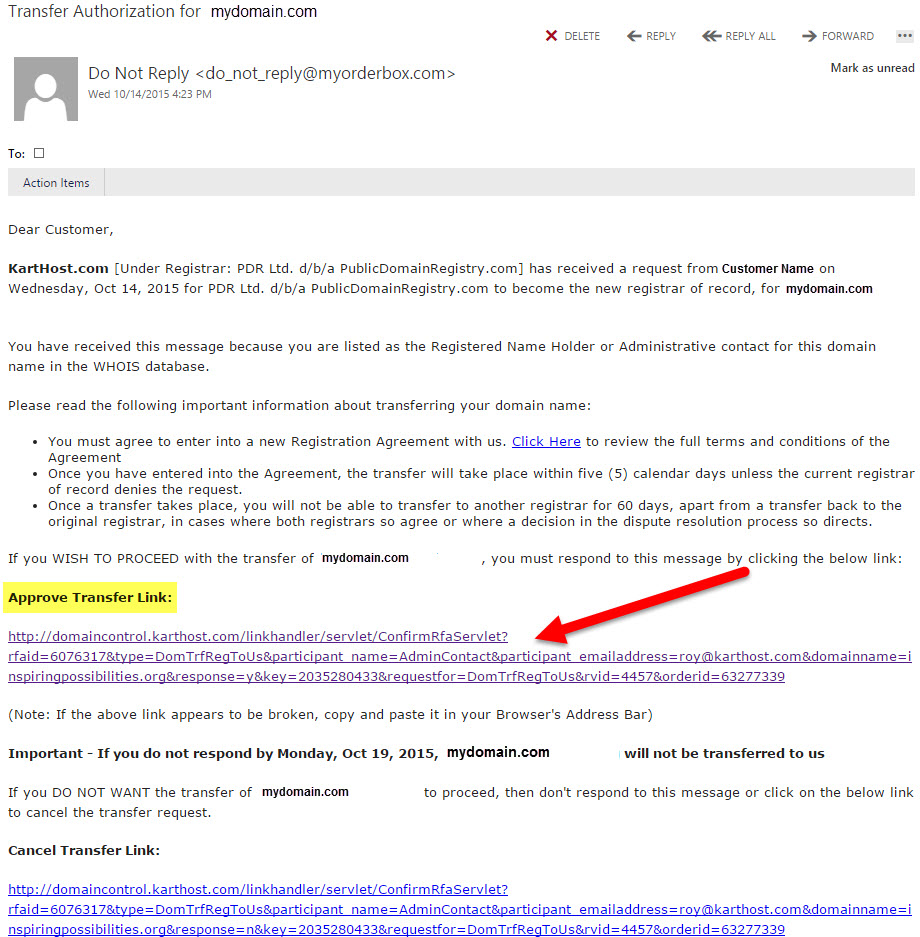 TIP: If the domain name register is GoDaddy, here is how you can manually approve the transfer in your GoDaddy account and your domain name will be in your KartHost account the same day in most cases. Start at Step 5 at this article: Transferring a GoDaddy Domain Name to KartHost