The EPP key Authorization code, known as a EPP code (aka Transfer Authorization Code) is a safeguard against unauthorized transfers of domain name registrations and it protects your rights as a domain owner. The EPP code, can be also known as a Domain Secret, Authorization Code, regardless of the name, a special code, like a password, is required when transferring .com, and many other domain names. It is not possible to initiate a domain name transfer for these domains without an EPP code. 
Here are the steps to obtain your EPP Code:
1)    From your KartHost Customer Center Home page you can A) Click Domains and then My Domains or B) Click the DOMAINS box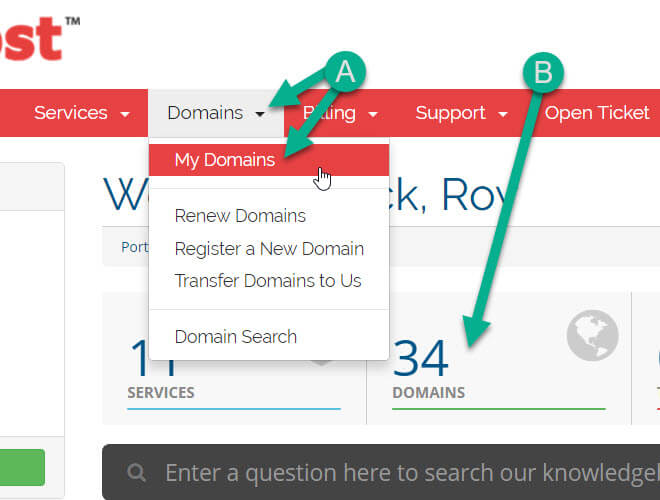 2)    On the My Domains page locate the domain name and click Active green button.



3)    On the resulting "Managing <domain name>" page look to the left under Manage navigation and click on Get EPP Code.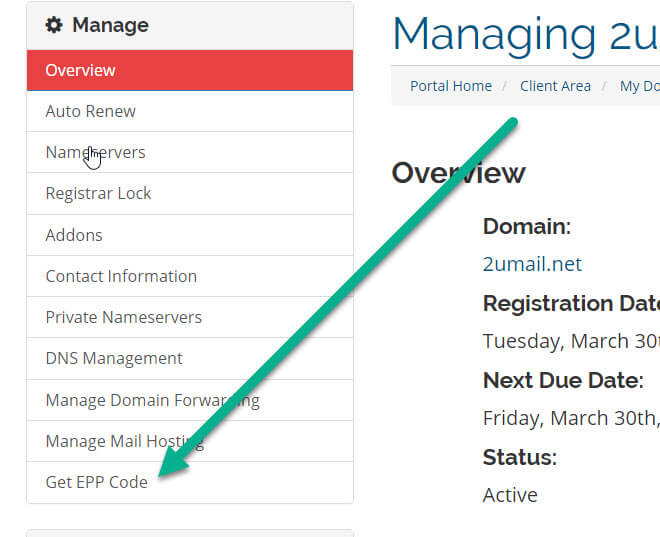 Once you have the EPP Code you will want to Unlock the domain, click on Registrar Lock tab and Disable Registrar Lock red button.
You will also wil want to remove ID Protection as well, if you have it.
Once both of these are taken care of you are set to transfer your domain to another register.
If your domain is NOT registered by KartHost.com you will need to contact your current registrar to obtain the EPP code before being able to initiate a domain transfer. 
IMPORTANT NOTE: You're EPP code is case sensitive.

updated: April 13, 2017