Updating Password authentication Method for KloudMAIL on Thunderbird

Follow these steps to ensure Thunderbird's settings are Properly configured:

1) In Thunderbird, go to "Tools" > "Account Settings..."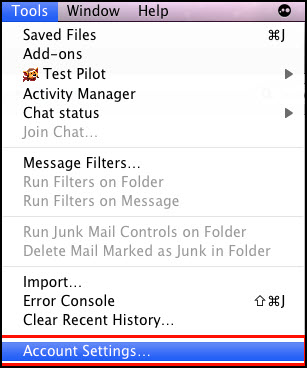 2) Select the Outgoing Server category in the left column (in image below). Then select yourSMTP server to the right of the left column.It should be secure.emailsrvr.com (could be pop.emailsrvr.com or imap.emailsrvr.com)and then click on the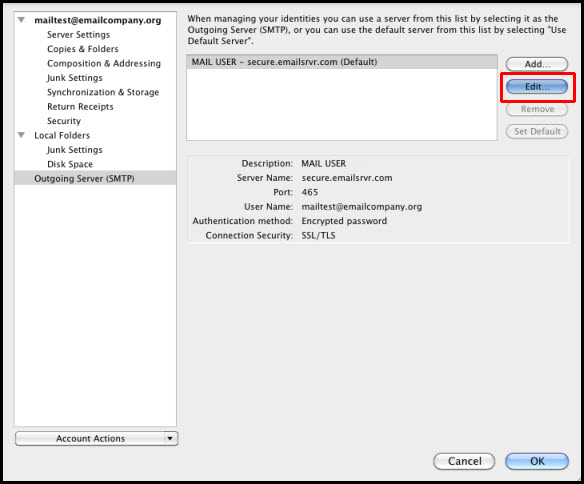 3) Under "Authentication Method", change the option from "Encrypted password" to "Normal Password".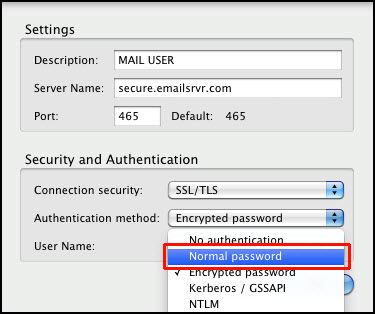 4) Select OK to accept your changes, then OK again to close the Account Settings dialogue.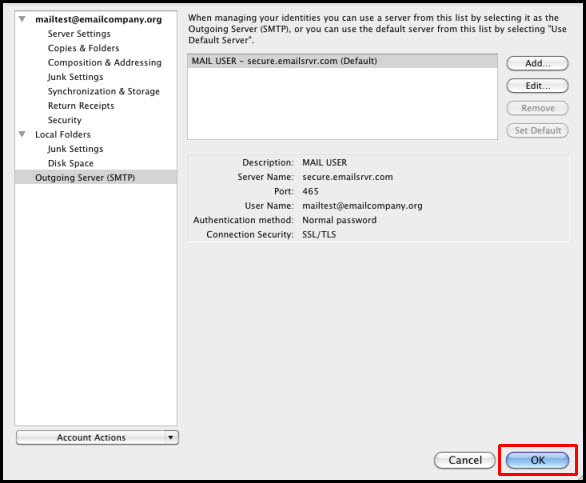 END OF TUTORIAL