NOTE: If you are using Mobile Sync (Microsoft Exchange or Corporate) you DO NOT need to check your iPhone or iPad.


How to check and update your Password Authentication Method on your iOS (iPhone, iPad) Device.

To make sure your iPhone, iPad SMTP settings are properly configured follow these simple steps


1) From the home screen on your device tap Settings, and then Mail, Contracts, Calendars (see below image)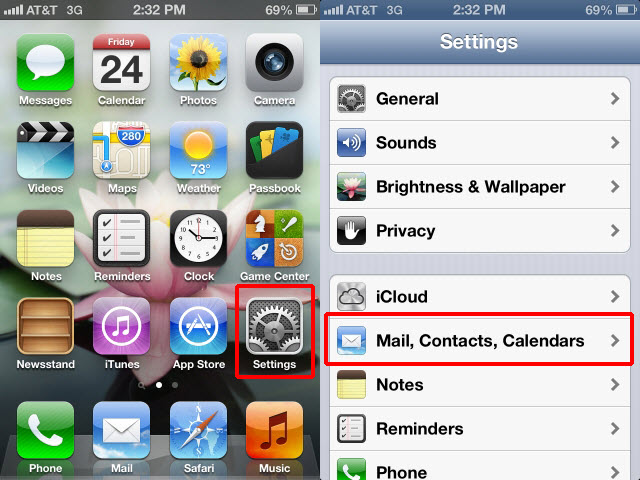 2) Then tap the email account under Accounts (this is what you called your KloudMAIL account)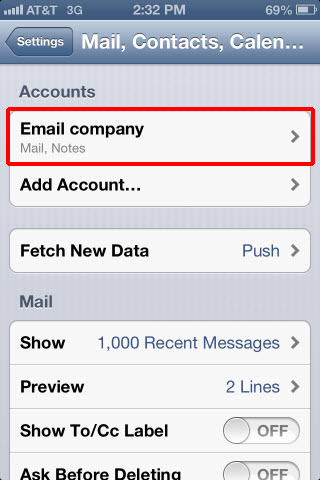 3) Tap Account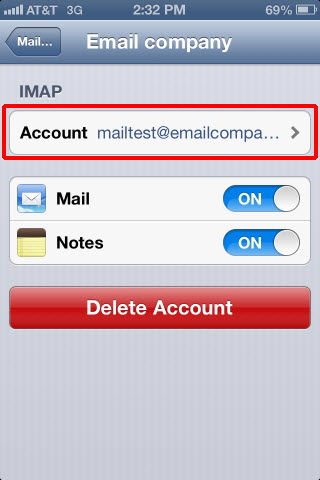 4) Scroll down and tap SMTP uner Outgoing Mail Server.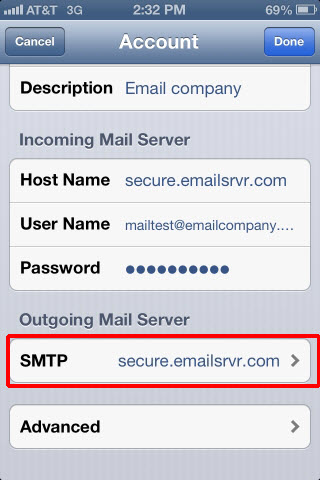 5) Tap on your Primary (SMTP) Server (secure.emailsrvr.com)
NOTE: If you are using Mobile Sync you will see mobilesync.emailsrvr.com and you will not need to continue.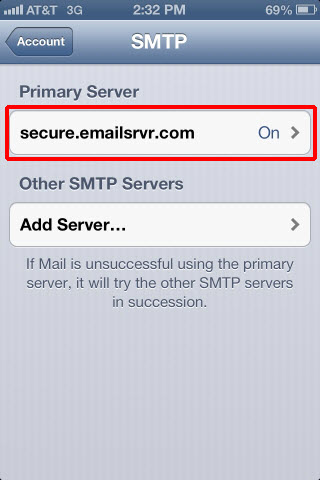 6) Tap Authentication




7) Ensure Password is selected rather than MD5 Challenge-Response. Once confirmed you that Password is selected. Then Tap on the button on the top left to go to the previous screen.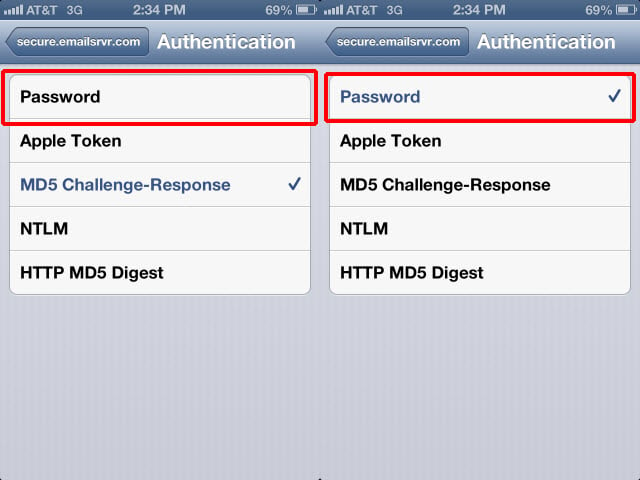 8) This will be the previous screen, you now just need to click "Done" and you are finised!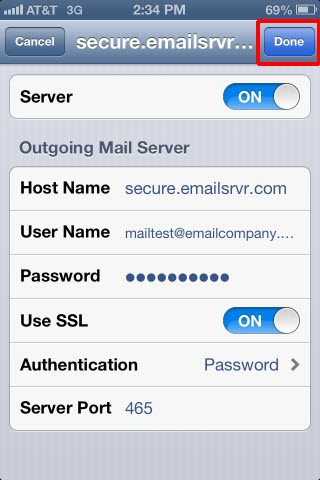 END OF TUTORIAL