If you are a current KartHost Customer you can add a Username to your account. This is used along with your Customer Center Password to login to your KartHost Customer Center Account.
Here are instructions to easily quickly add a username to the MASTER Account. 
NOTE: Any Sub-Accounts (see Adding Contacts / Sub-Accounts) you have set up are still required to use the email address you set up in their sub-account for login purposes.
By adding a Username to the KartHost Customer Center Master Account you will be able to use the Username OR your email address used to sign up for service when logging in along with your password. Your password will NOT change by adding or updating your Username.
The Easy Steps to Add or Change your KartHost Customer Center Username.
Step 1) You will need to have already logged into your KartHost Customer Center account and A) on the far right on the horizontal navigation bar you will see "My Account"  B) Click it and from the drop-down menu click "Account Details" click.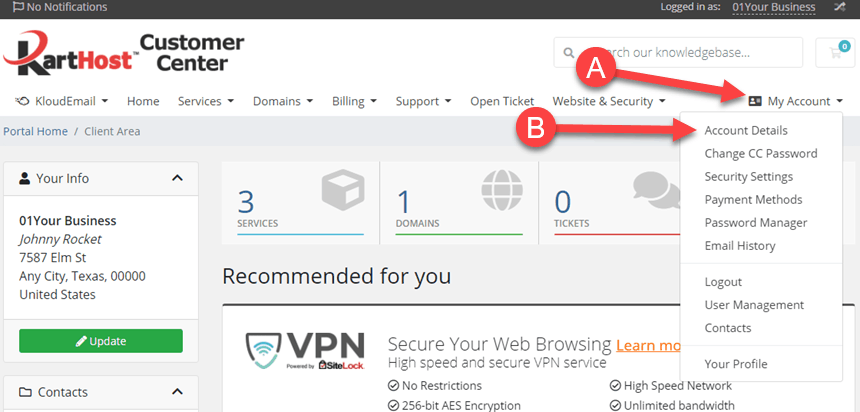 Step 2) On the resulting "Account Details" page, (A) scroll down until you see the 'Username' field.  (B) Fill in the field with what you would like as a username (minimum 4 characters and maximum of 12).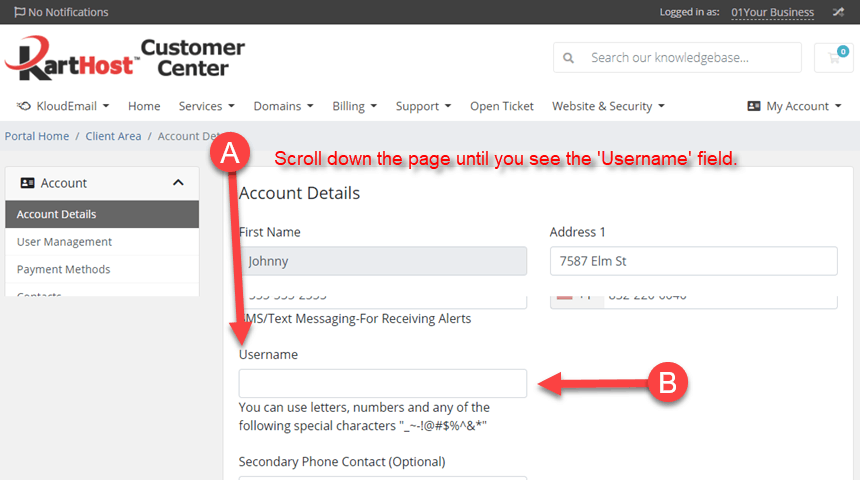 Step 3 ) Now once you have the username you like, scroll down and click the "Save Changes" button.  And when saved successfully, you will see a green banner across the top that says "Changes Saved Successfully!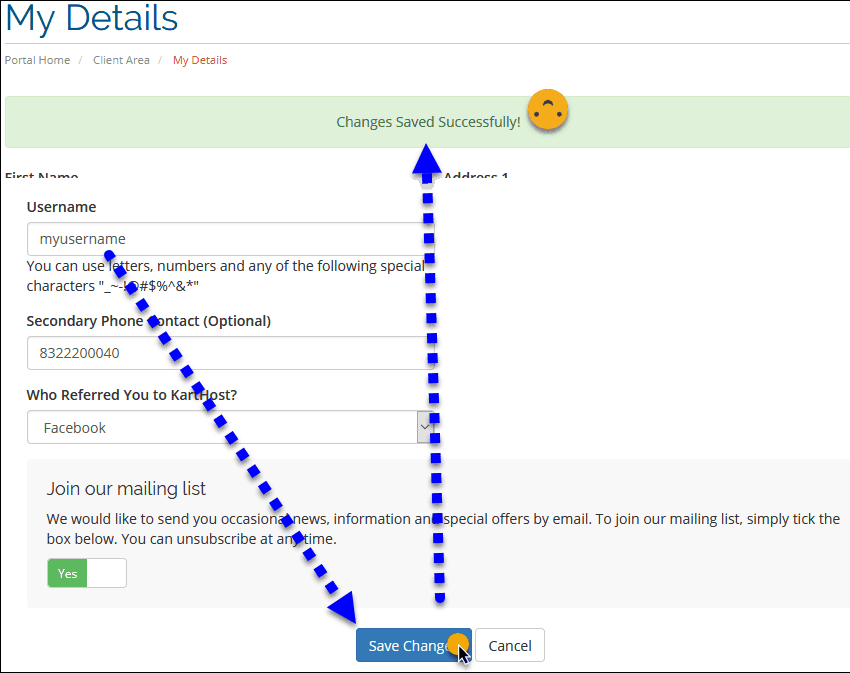 Step 4) If the Username you have requested is reserved or is taken, you will see a red banner across the top of the page. Just repeat steps 2 & 3 until you find the Username available.

Removing Your Username - If you wish to no longer have a Username associated with your account, simply remove your Username and leave the Username field blank and click the "Save Changes" button at bottom of the page.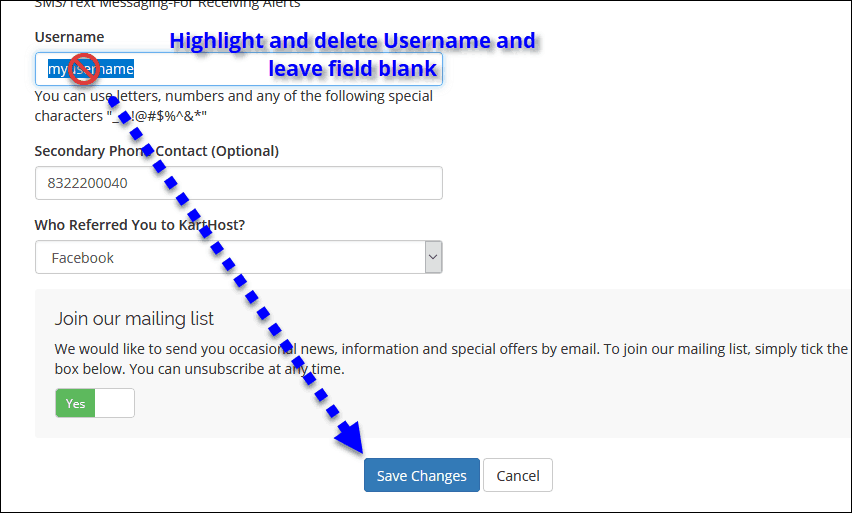 END OF TUTORIAL
update January 18, 2020