Rackspace Hosted Exchange is no longer being offered.  Rackspace has discontinued its service. If you exploring Hosted Exchange Alternatives, please visit the KartHost Hosted Exchange by Zix|Appriver page.
To access the URL of the Exchange End User Control Panel visit the KartHost Login page.
The Exchange End User Control Panel allows individual users to manage their Exchange account in the following ways:

1) You can visually see the amount of storage your mailbox is using.





2) Why you can not recover a lost password here, if you already know your password you can reset it.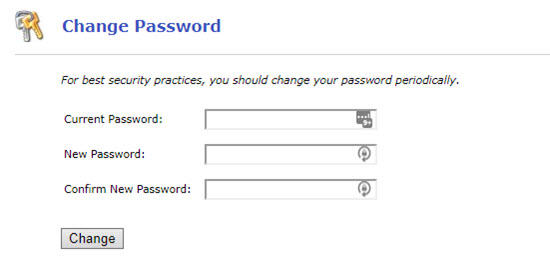 3) You can download the following items
   a) Your user Outlook Profile
   b) 32 bit and 64 bit versions of both Outlook 2016 and Outlook 2013 for Windows
   c) Outlook 2016 & Outlook 2011 for the Mac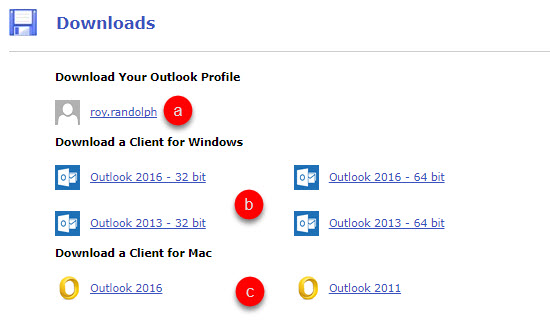 4) Change your Contact Information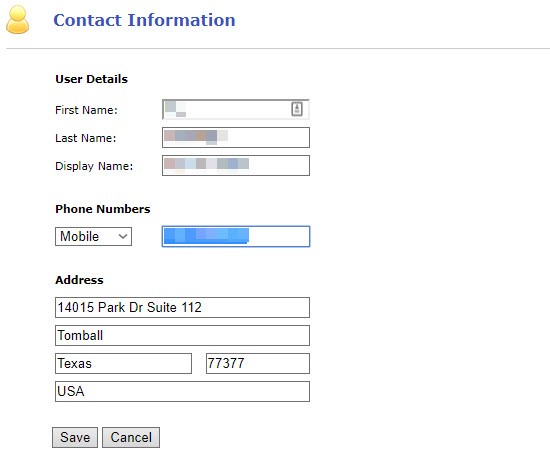 5) Calendar Sharing settings for (non-Exchange users) If you are using KartHost Hybrid email some Hosted Exchange and some KloudEMail Basic or Suite mailboxes, you will be able to share Calendars.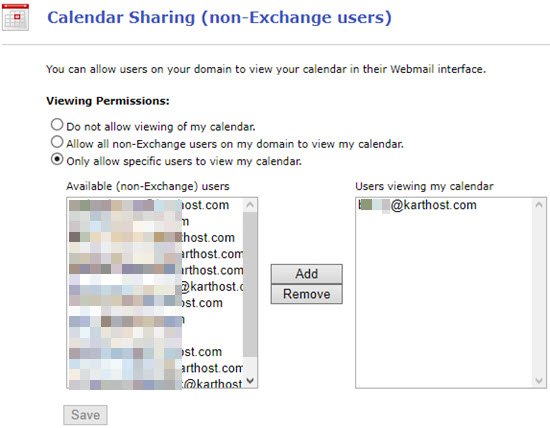 6) A Convient direct link to the Email Setup Wizard, and Exchange Server Settings Sowing which Exchange server you mailbox is assigned too.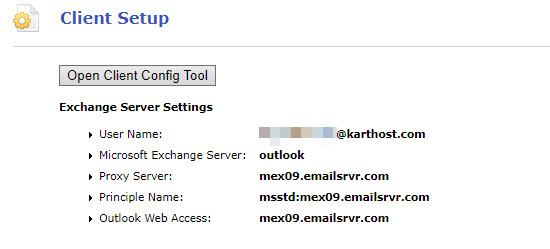 7) Spam Settings - Allow to turn On or Off or Exclusive*

   a) Allow to turn On or Off or Exclusive*
*Exclusive setting requires the email senders email address to be on the Safelist (whitelist) to receive emails or otherwise the senders email is blocked.

   b) Spam Management Add and Remove email addresses and domain names to the Blacklist or Safelist.




END OF TURORIAL

Learn more about KloudEmail and KloudEmail Hosted Exchange