To access your cPanel control panel here is what you need to do:
1) Login to your KartHost Customer Center Account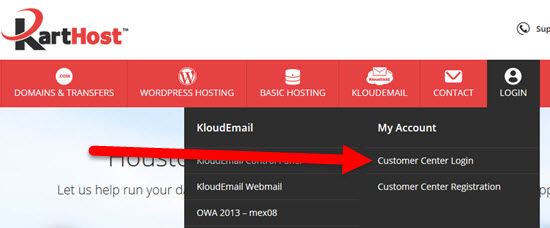 2) Once logged into to your Customer Center Client Area home page A) on the navigation click Services > My Services, or

B)

alternatively click on the SERVICES Block on the Client Area home page.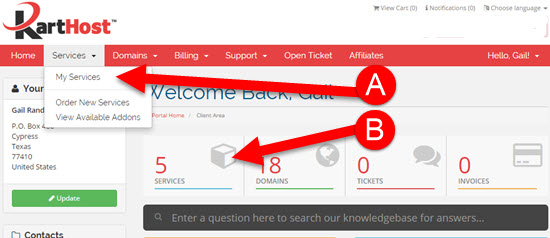 3) On the resulting "My Products & Services Home page click the green "Active" button next to the service you wish to manage.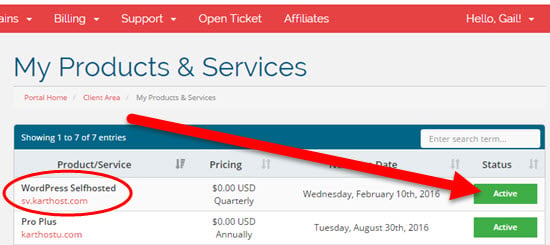 4) On the following page on the left hand column under Actions click on "Login to cPanel" and you will be automatically logged into the cPanel control panel for your specific hosting account.







updated - October 13, 2015