Rackspace Hosted Exchange is no longer being offered.  Rackspace has discontinued its service. If you exploring Hosted Exchange Alternatives, please visit the KartHost Hosted Exchange by Zix|Appriver page.
If you are an end user of an Exchange 2010 or Exchange 2013 email account, here is how you will need to change your password for your email account IF you already know your current password.
Note: If you DO NOT Know your existing password, you will need to make the password change using the KartHostKloud Mail Control Panel

1) You will need to login to your End User Control Panel for Exchange, you can do that using this web address (URL) address: https://mycp.karthost.com/usercp/
Once you are logged in you will see the Change Email option at the top of the page.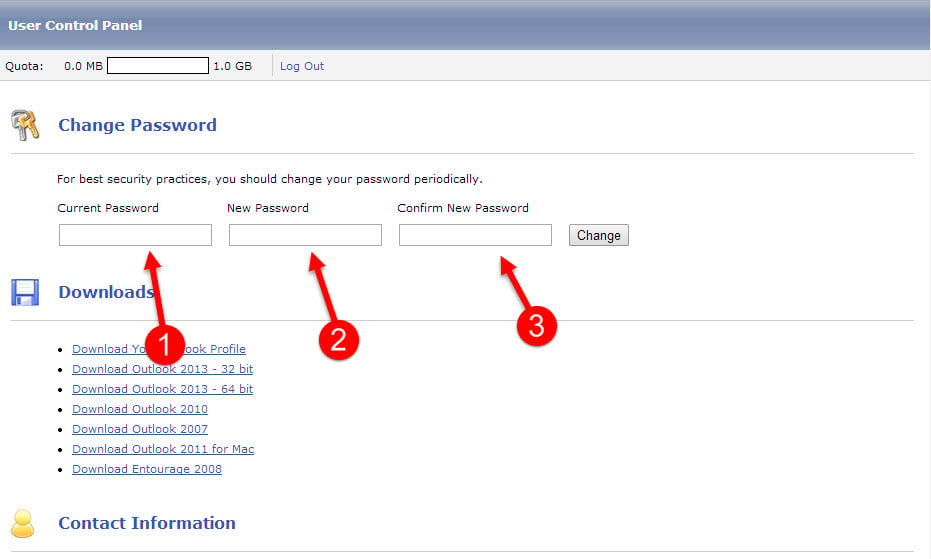 2) Type in your existing password and then type in your new password in the New Password field and then again inthe Confirm New Password Field and then click the Change button





3) Once You click the Change button you know your change took place because all the black dots will have disappeared. So all you need to do is click on Log Out and then log back in to test your password.




--  End of Tutorial  --